Wednesday January 19th - SEA and PDX Membership Meeting
AMFA Local 14
---
SEA and PDX Regular Membership Meeting
Wednesday January 19th, 2022
0745 | 1130
All Local 14 members in good standing are invited and encouraged to attend. Curious to see how your local operates? Have a question for your local's leadership? Come to the meeting and get involved in YOUR union.
We will be swearing in two local officers at this meeting,
Jason Munson for Vice President 2022-2024
Corey Pestana for Outstation Officer at Large 2022-2024
---
Links from Googlemaps:
SeaTac : Hampton Inn meeting room
18850 28th Ave S, SeaTac, WA 98188
Portland : Holiday Inn
8439 NE Columbia Blvd, Portland, OR 97220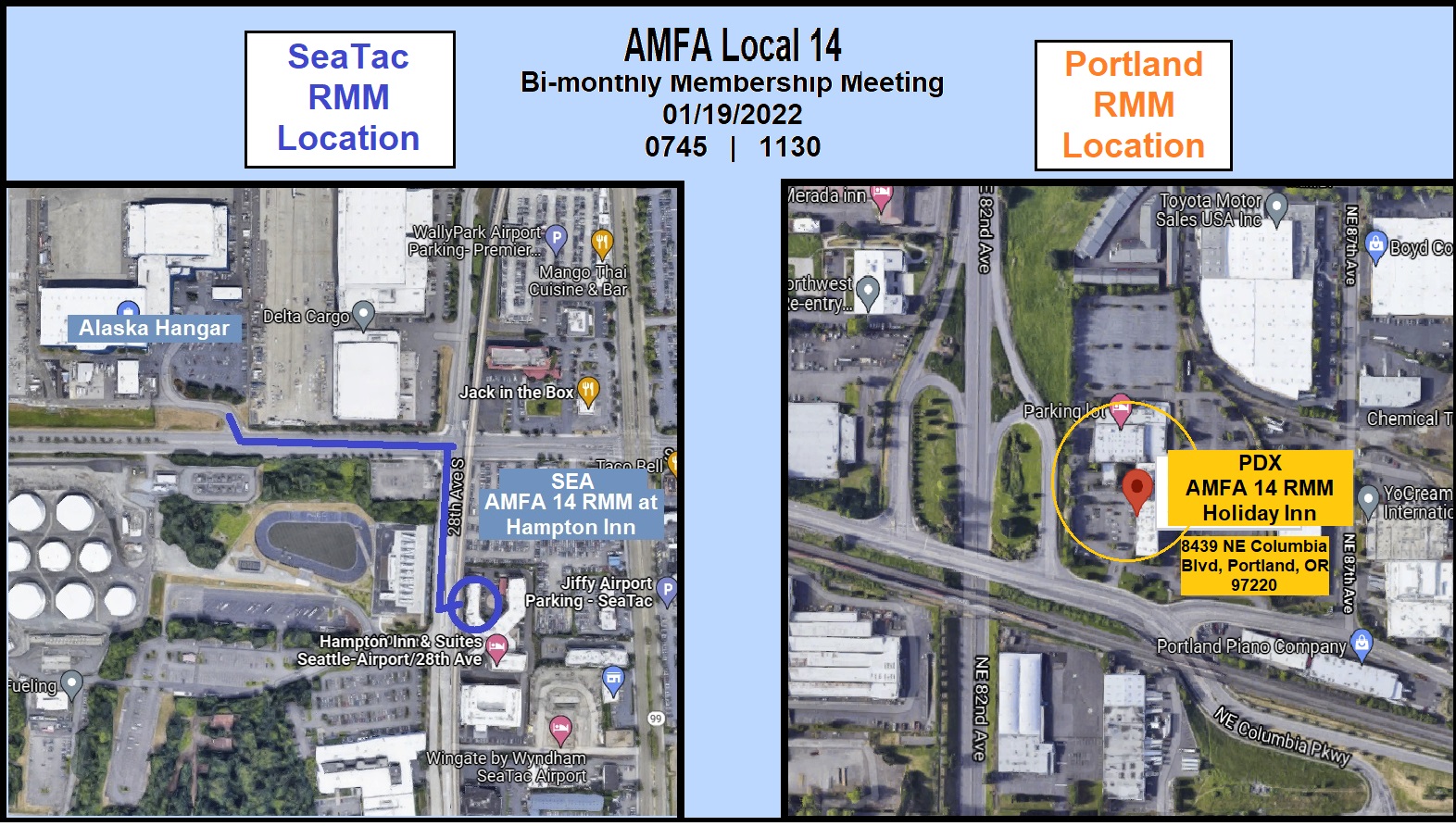 >>>Food and drink will be provided<<<
Still need to grab your Local 14 shirt? Come to the meeting!
Want an AMFA 14 Knit beanie? Download the app on your phone;
click one of the images below for the download link:
App already installed and not working? Try downloading again. You may be running an older version. Updates are done manually
_____________________________________________________________________
______________________________________________________________________________________________