Contract Proposals: ASA - AMFA Local 14 Special Meeting - PDX UPDATE -
NOTICE OF SPECIAL MEETING
*UPDATE TO PORTLAND LOCATION*
Alaska Airlines – AMFA Local 14 Contract Proposal Membership Endorsements
Tuesday, August 2nd 08:00
SEA: Hampton Inn & Suites
18850 28th Ave S, SeaTac, WA 98188

PDX: Holiday Inn Portland-Airport
8439 NE Columbia Blvd, Portland, OR 97220
Notice to all AMFA Local 14 members of Alaska Airlines:
The contract proposal submission and consolidation process has been completed. As we move to narrow our focus, we have reached another step in the negotiation process.
In reference to the AMFA Constitution 2021 Article XXIII Section 1 – "…The Committee proposals, endorsed by the membership at the next meeting, shall be submitted to the Negotiating Committee." Now is the time we ask for YOUR approval of each proposal!
You, as an active member of Local 14, and an employee of Alaska Airlines, are invited and encouraged to attend this special meeting. We will be reviewing the submitted contract proposals, one by one, and asking the attending membership via in-person vote (yea/nay) for their endorsement to move forward with each proposal.
This meeting will be held in BOTH Seattle and Portland. The proposals will be connected via ZOOM, and we will ensure discussions can be had across both participating groups.
Food and drink will be provided!
NOTE: THIS MEETING IS FOR AMFA 14 MEMBERS OF ALASKA AIRLINES IN GOOD STANDING. YOUR AMFA LOCAL 14 OFFICERS RESERVE THE RIGHT TO REMOVE NON-AUTHORIZED PARTICIPANTS. YOU WILL BE ASKED TO CHECK-IN WITH YOUR AMFA NUMBER.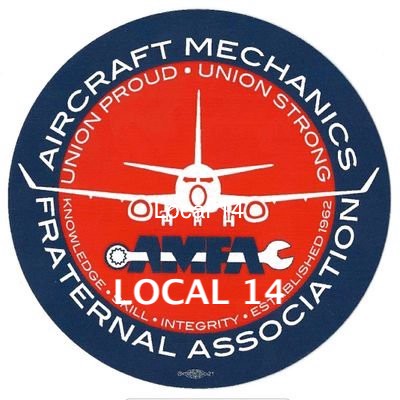 Download:

2_August_2022_ASA_Special_Meeting.pdf