Accepting Applications- AMFA Local 14 Scholarships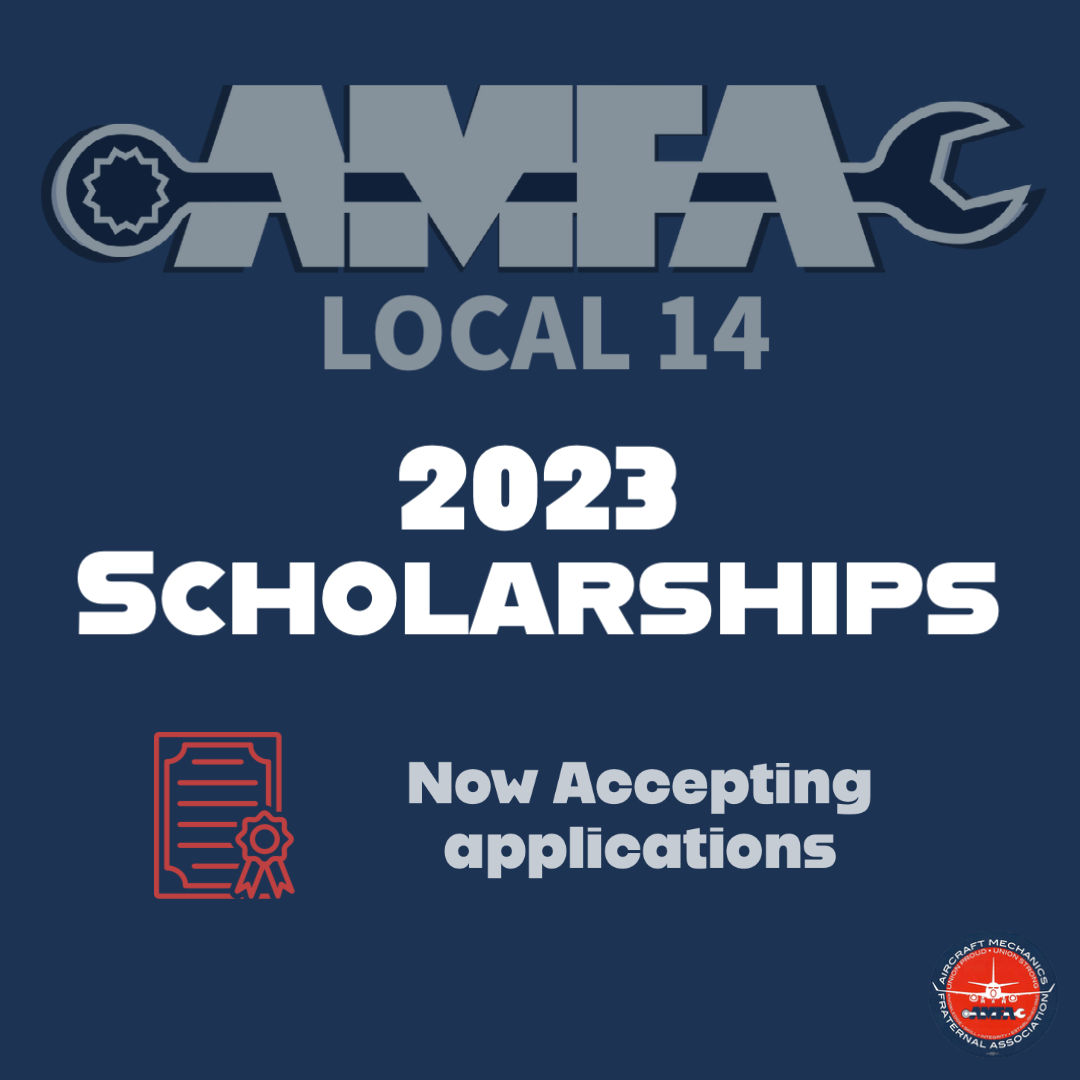 Dear Members of AMFA 14,
We are thrilled to announce the commencement of our Annual AMFA 14 Scholarship! We are proud to offer scholarships that provide financial assistance to those pursuing higher education or vocational training.
The Annual AMFA 14 Scholarship is designed to help members, their spouses, and direct dependents achieve their educational goals and fulfill their dreams. We believe that by investing in our members' education, we are also investing in the future of our union and our community.
Scholarship Details:
Scholarships available: 6

Scholarship amount: $1,000 per recipient

Application period: 04/19/2023 to 06/20/2023
Eligibility Criteria:
Applicant must be an active AMFA 14 member in good standing, a spouse of an active member, or a dependent child of an active member.

Applicant must be enrolled in an accredited college, university, or vocational training program.

Applicant must have a cumulative grade point average of at least a 3.0 (out 4.0 scale) in order to be eligible for scholarship approval.
How to Apply:
Visit our Union Website at www.amfa14.org and download the Scholarship Application Form. Click here for the application

Complete the application form and attach the required documents, including documentation of the applicants' grade point average, a one-page essay outlining your personal goals, and documentation of enrollment at an accredited institution.

Submit your application via email to secretary@amfa14.org or by mail to 2800 South 192nd Street, Suite 101, SeaTac, WA 98188
Applications must be received by 5:00 PM Tuesday June 20th, 2023.
If you have any questions or need assistance, feel free to contact the Local 14 Secretary at: secretary@amfa14.org 425.902.3711
We encourage all eligible members and their families to take advantage of this fantastic opportunity. Best of luck to all applicants, and let's continue to strengthen our union through education and empowerment!
In Solidarity,
AMFA 14 Leadership Team
Download:

20230419_L14_Scholarship_APP.pdf