AMFA Local 14 Membership Giveaway - Milwaukee Tools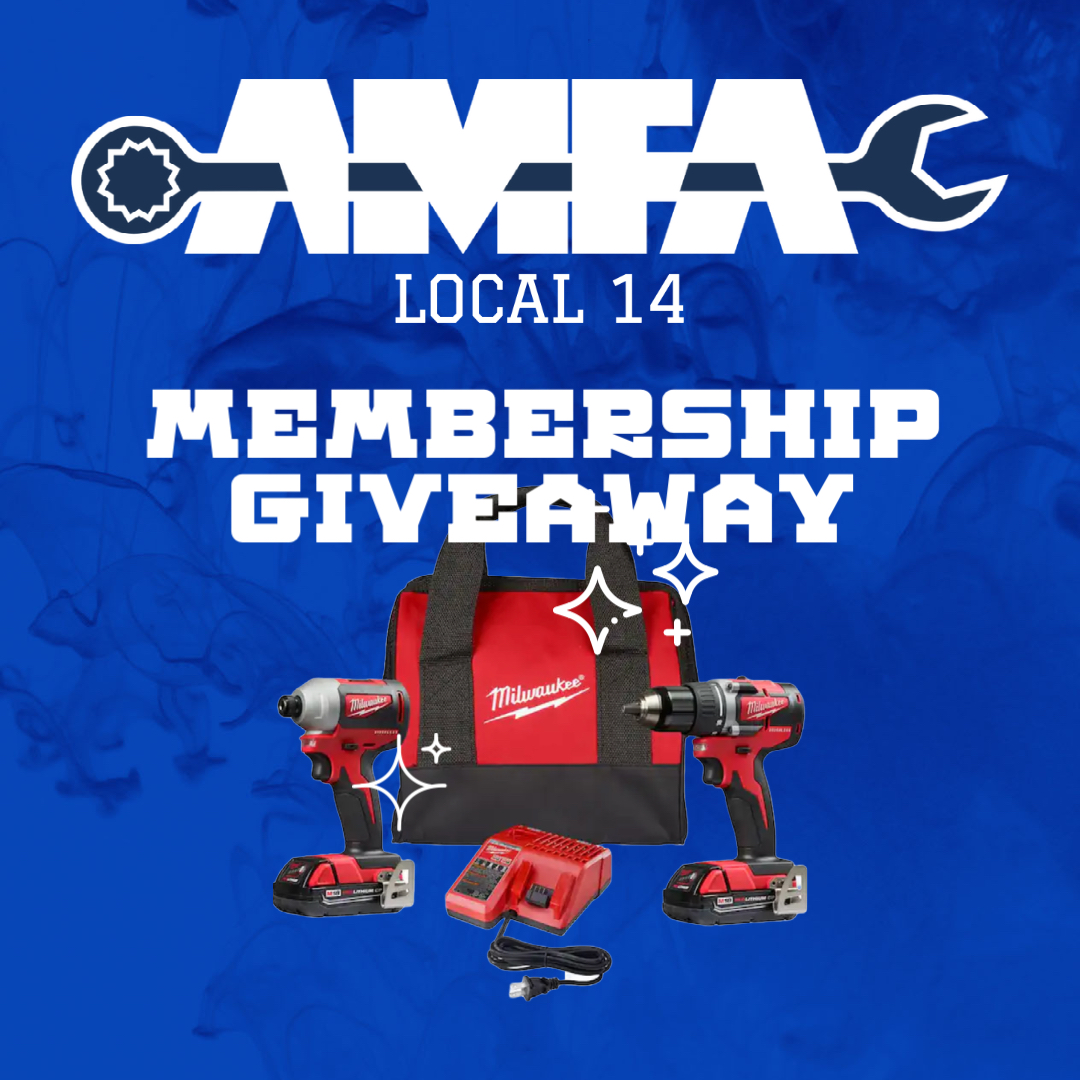 Attention all AMFA Local 14 members:
We value your participation and engagement at our union meetings and on our website. As a token of our appreciation for our membership, we're excited to announce we will be giving away Milwaukee tool kits!
Two ways to enter:
Meeting Attendance Giveaway:

Attend our union meetings:

All the members that attended either regular membership meeting for the day will be eligible to win a prize that we will draw at the conclusion of the second RMM for that day.*
Website Login Giveaway:

Participate on our website:

Log in to www.amfa14.org with your amfa14 user profile. Participants must have logged in to their account after January 1st, 2023 in order to be eligible to win.*. Click here to login to AMFA14.org
Multiple sets will be given out, with the first giveaway at the June 21st, regular membership meeting! Don't miss out on this opportunity to win while supporting your union.
Questions or comments? Contact your local leadership or the secretary secretary@amfa14.org
*No purchase necessary to enter. Winners will be notified by phone and/or email and will be listed on the RMM meeting minutes. Make sure your contact details are up to date. All winners of prize drawings will be selected via random number generator before the adjournment of the second RMM each month the drawings are held. Giveaway participants must be AMFA Local 14 Members in Good Standing. Recipients of this prize will not be eligible to win another Local 14 tool give-away for 12 calendar months. Locally elected or appointed officials and representatives are not eligible to participate.